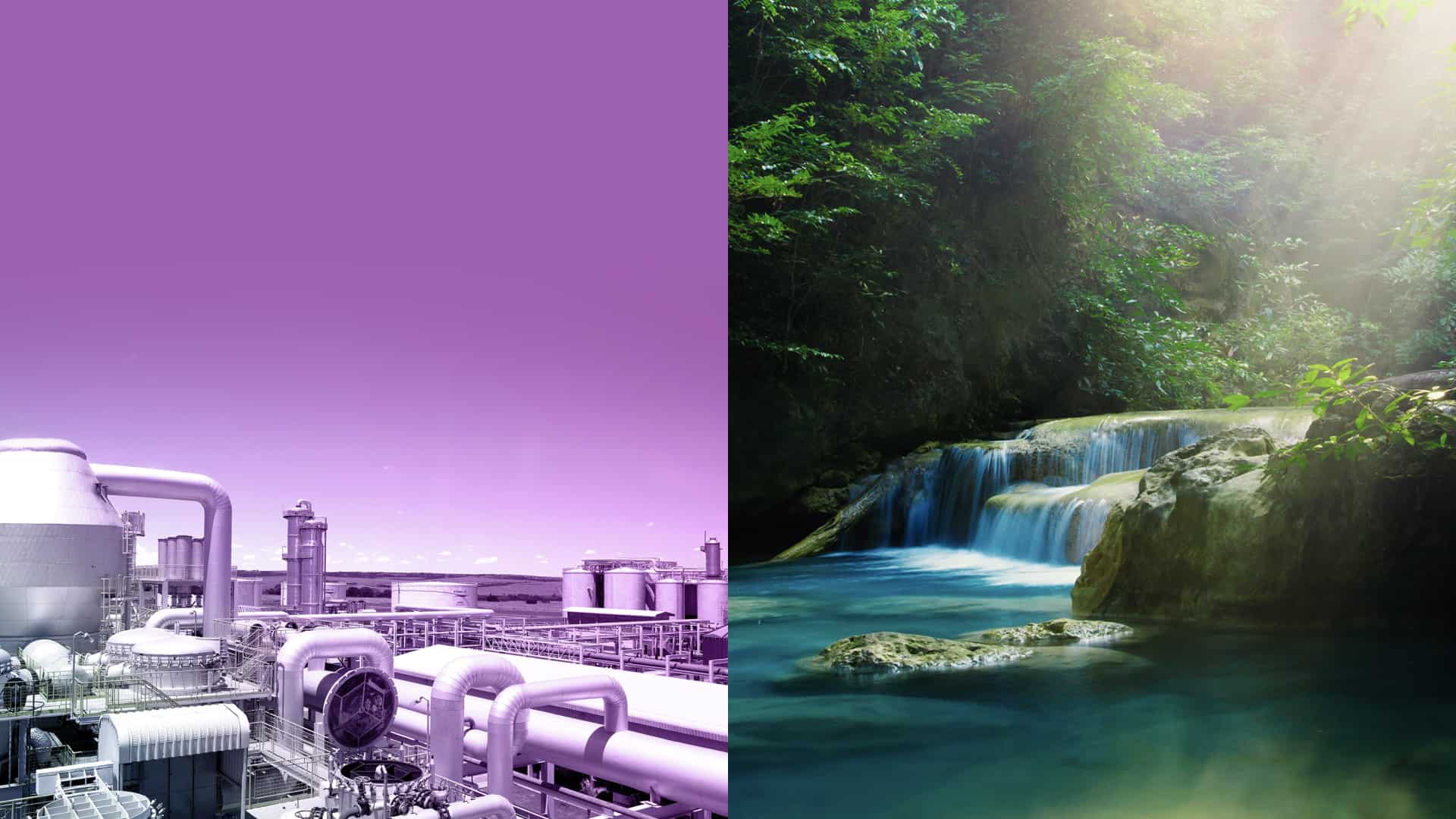 Clean Air and Clean Water for Industries
All Over the World
FOR INDUSTRIES WORLDWIDE.
FOR THE DEVELOPMENT OF SOCIETY.
FOR THE SAFETY OF THE PEOPLE AND THE ENVIRONMENT.
Environmental Technologies Made in Germany
Responsible use of the natural resources of air and water is the major global challenge of our time. DAS Environmental Experts has devoted its efforts to this challenge, since 1991.
We are a family-owned company headquartered in Dresden/Germany and represented worldwide with subsidiaries in Taiwan, China, Hon Kong, Singapore, Argentina, Peru and the USA.
Planning and Construction of Industrial Wastewater Treatment Systems
Being an expert for wastewater treatment we offer you a wide range of biological and chemical-physical technologies to make the specific pollutants of your wastewater comply with permitted limits. Our service portfolio as turnkey provider includes consulting services and the overall project management from planning until handover of the plant. We also assist you with service and maintenance. Upon request, we can also operate your wastewater treatment plant for you.
Planning and Construction of Industrial Waste Gas Treatment Systems
The treatment of waste gases serves the protection of people and the environment and secures manufacturing stability. Our customized Point-of-Use treatment systems are manufactured in Germany according to the highest industry standards and are serviced professionally by our worldwide teams. Thanks to the inhouse development capacities in our Dresden based headquarters and the innovations centers in Taiwan and the USA we cooperate closely with our customers to meet their fast innovation cycles.
Our family-owned company is characterized by the passion for environmental technologies, togetherness and an international working environment. Together, we contribute to an environmentally friendly, safe and efficient industrial development.
For this task we are searching for new colleagues who desire to move things forward and are willing to totally dedicate themselves to this. Become a member of this global team. Become an Environmental Expert.
The worldwide association on Semiconductor Equipment and Materials — SEMI – is founding the Consortium to drive progress on climate challenges within the semiconductor industry value chain and support the Paris Agreement and related accords driving the 1.5°C pathway.…
Clean air and clean water – that is our mission. We put it into practice for our customers every day in our projects around the world. In our new image video, we would like to show you what makes us so special and why you should also choose our "Purple…
Doubling of production capacity of waste gas treatment systems for the semiconductor industryDresden, 28th March 2022. DAS Environmental Expert GmbH creates a new manufacturing facility. Following renovation and construction work, a warehouse and a two-story building…