DAS Environmental Experts at a Glance
Clean Air and Clean Water for Industries All Over the World
The responsible approach to the use of air and water, our vital resources, is one of the global challenges of our time. Since 1991, DAS Environmental Experts has met this challenge with targeted investments into future-oriented technologies for waste gas abatement and wastewater treatment.
In this spirit, we place the highest expectations on our development and production, and on all of our partners at our branch locations. We share our company's success with our employees and the world-at-large.
DAS Environmental Experts at a Glance
15.06.1991
Founded in Dresden
Our family-owned company is characterized by the passion for environmental technologies, togetherness and an international working environment. Together, we contribute to an environmentally friendly, safe and efficient industrial development.
For this task we are searching for new colleagues who desire to move things forward and are willing to totally dedicate themselves to this. Become a member of this global team. Become an Environmental Expert.
See all Vacancies (German only)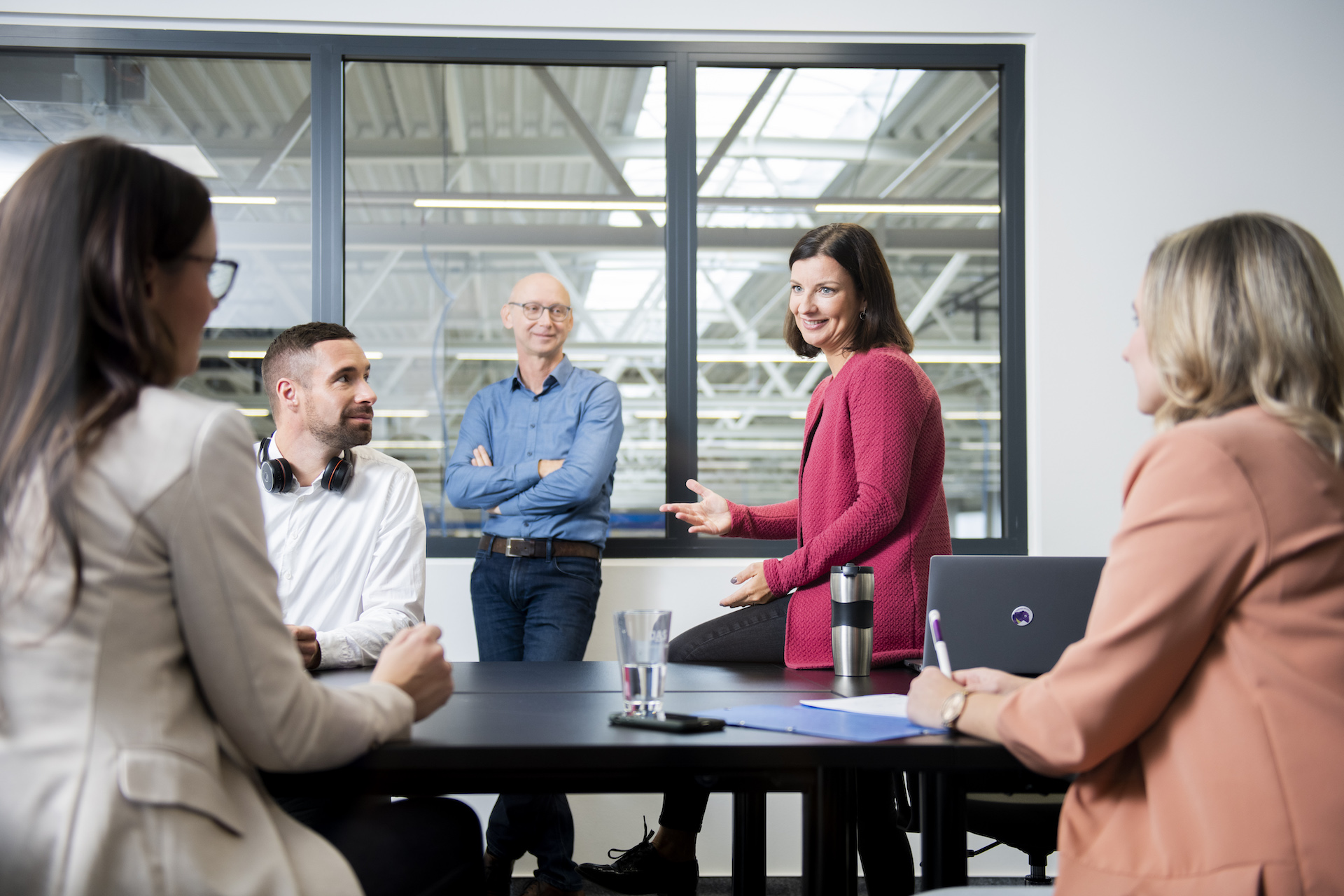 Brownfield24 Award
DAS EE and GOLDBECK have been awarded for DAS´ sustainable site expansion in Dresden/Germany. By retaining an existing building shell, we were able to save 254.6 t of CO2. The use of our geothermal heat pumps saves a further 23.2 t. We cover a full 70 % of our annual energy requirements for heating and cooling by using geothermal probes.
European Semi Award
In 2005, company founder Dr. Horst Reichardt receives the European SEMI Award for being a "Pioneer in Waste Gas Abatement Technology".
German SME Awards
DAS has been awarded as a Finalist of the "Großer Preis des Mittelstands", which honours German best practice medium-sized companies. The Jury highlighted the outstanding general development of DAS, the creation and the protection of jobs as well as the exemplary efforts in the competition criteria Innovation, Local Commitment and Service/Customer Relationship/Marketing.
DNN Business Prize
In 2014, DAS Environmental Expert has been awarded by DNN, the regional Chamber of Commerce and the Ostsächsische Sparkasse (Dresden) with the business award "So geht's aufwärts". The environmental technology company was honored for its farsighted and inventive business ideas with great future prospects.