Solutions for Water & Wastewater Treatment
Put the challenges of your wastewater management in our hands. As specialists in water treatment and reuse, our DAS Environmental Experts develop technically and economically optimal solutions — tailored to your needs.
Every industrial company is looking for an optimal solution for wastewater treatment. However, the requirements are unique for each project.
Our DAS EE products and combined solutions offer a perfect match between the advantages of standardization and the individual needs of each customer — whether a single biological treatment stage for wastewater is to be installed, a complete wastewater treatment plant is to be built, or an entire factory is to be equipped with wastewater technology.
Efficient Environmental Technology "Made in Germany"
DAS EE stands for reliability and quality. A comprehensive technology portfolio enables us to treat a wide variety of wastewater in such a way that it meets the requirements of our clients. Innovations are our response to special needs.
Our DAS Environmental Experts find a customized solution for each individual case. In doing so, our customers benefit from DAS' many years of project and process experience and outstanding technological know-how.
SALVINIA — standardized MBBRs in four sizes
In the SALVINIA product group, we combine effectiveness and compactness with time and cost advantages for our customers. The MBBRs (Moving Bed Biofilm Reactor) SALVINIA 70, SALVINIA 170, SALVINIA 470 and SALVINIA 1060, offered in four standard sizes, can be used in a versatile way in all industries for the biological treatment of industrial wastewater.

E‑PLATE Wastewater Heat Exchanger
Wastewater that is too warm is a challenge for many of our customers. With the E‑PLATE heat exchanger, we offer a flexible product which both optimizes the temperatures of your water streams — e.g. the cooling of wastewater to ensure the functionality of a biological treatment stage — and significantly reduces the energy requirements of your wastewater treatment plant. This is because the energy recovered from the wastewater can be used, among other things, to heat the fresh water required. The E‑PLATE is thus a multifunctional talent whose initial costs often pay for themselves in the first year!
Centralized & semi-centralized wastewater treatment plants
Different clients and production sites have a wide variety of needs and requirements that affect the sizing of the wastewater treatment system. We offer solutions for the full spectrum of system sizes, giving our customers the flexibility to choose the approach that best meets their specific needs. In addition, the modular design of the system components, allows for ready-to-connect delivery to the customer's facilities. Over the past 15 years, we at DAS EE have designed and built numerous wastewater treatment plants for customers on four continents and are well acquainted with the highest standards of cleanliness, reliability and safety.
See for yourself — the following animation of a centralized, multi-stage wastewater treatment plant for the beverage producer "Refresh Now S.A." as well as other case studies will give you an insight into our project history, working methods, quality and the trustful interaction with our customers.
YouTube is a service of YouTube LLC, a subsidiary of Google Inc, USA. You can find more information on data processing through this in our privacy policy. If you would like to watch this video, you also consent — revocable at any time — to the transfer of your data to the USA and the associated data processing in accordance with Art. 49 (1) a) DSGVO.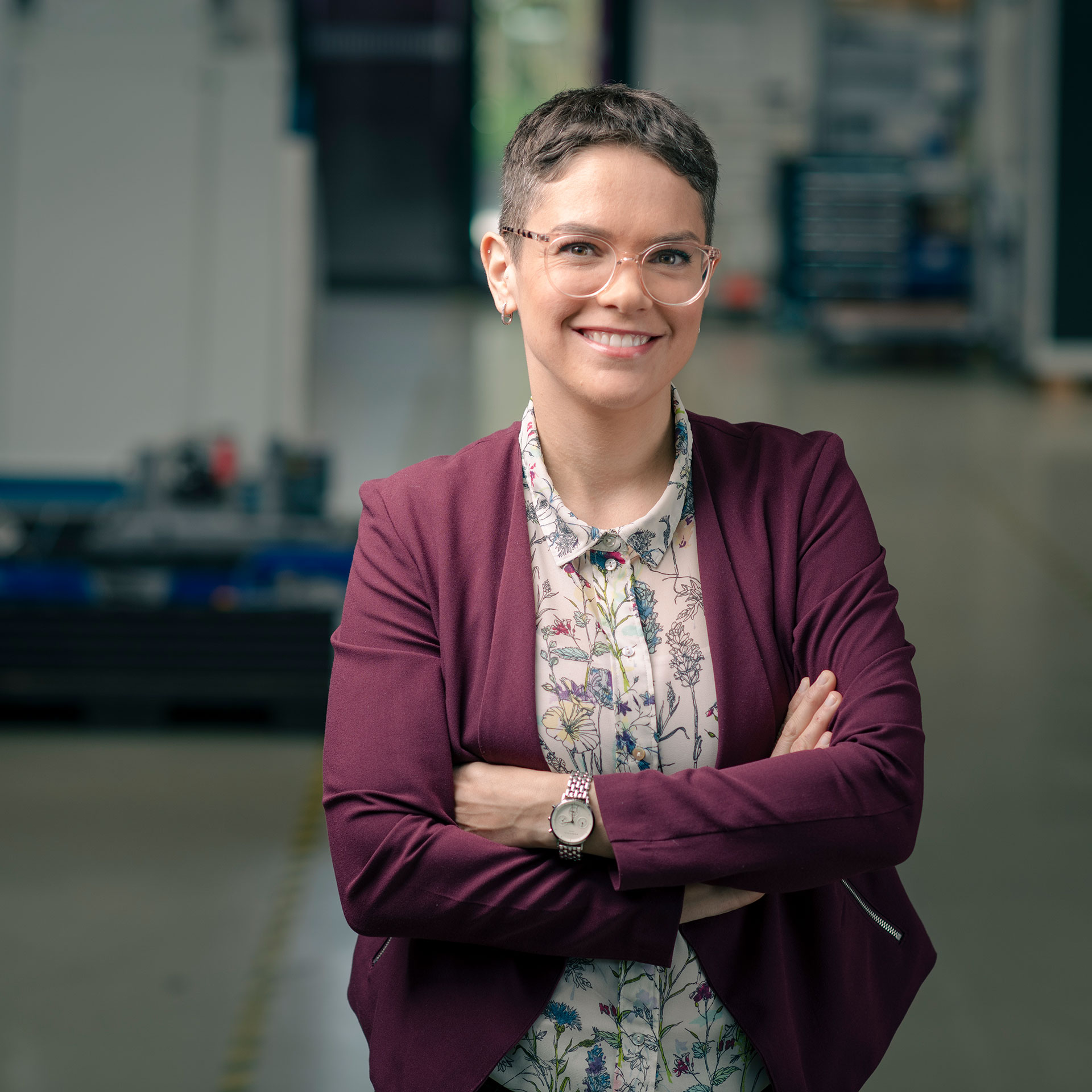 Consulting
Whether you need a centralized or point-of-use plant, we will be happy to assist you as a reliable partner in wastewater treatment.
Dr. Katja Meschke
Sales Engineer Water Treatment